Why Pixie Haircuts Are The Best Hairstyle For Sports?
Sports are dedicated criteria where you have to be focused on the field and techniques of playing. Managing hair while performing sports activities can become difficult surely for women, so choosing the right haircut becomes even more important.
We are discussing short haircuts to do sport easily, in addition, sharing reasons why pixie haircut is the most convenient hairstyle to opt for.
Reasons why pixie haircuts are best!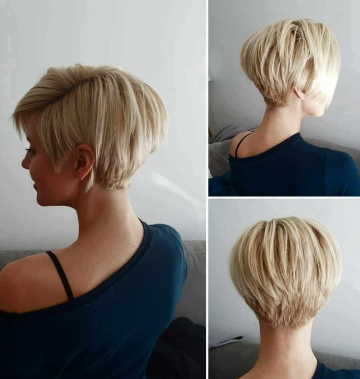 Easy to manage the first reason that shares why pixie cut is the best are easy to manage. Managing your hair can be difficult to do surely, but with pixie haircuts, your length becomes short, and you can style your hair easily for different occasions. You can choose for different styling from messy curly hair to sleek straight hair. Everything can be easily managed on the pixie cut.
Minimal maintenance: unlike other haircuts, pixie cut provides people the ease of minimal hassle towards the maintenance. You have to do is to be trimmed your hair every occasionally for maintaining the look and looking stunning with a different pixie haircut. The hair care practices become even easier where you no longer have to wait for weekends to wash and go through a complete regime due to length.

Good to go for sports: sports athletes need to be concentrated on the field rather than focusing on their hair, so a pixie haircut is good to go haircut for sports athletes surely. Hair will not come to your face; instead, pulling them back with a headband will make them stay in place for extensive hours.
These are the top reasons that share why pixie haircuts are the best hairstyle for sports for girls. You can consider having this cut for playing different sports activities with convenience.